Neuroradiology Fellowship
We usually interview for the Neuroradiology fellowship positions from November to January. The NRMP (National Resident Matching Program) can be contacted at: www.nrmp.org or by e-mail: nrmp@aamc.org.
Applications that arrive after the match deadline are considered separately and are considered outside the matching program.
Program Director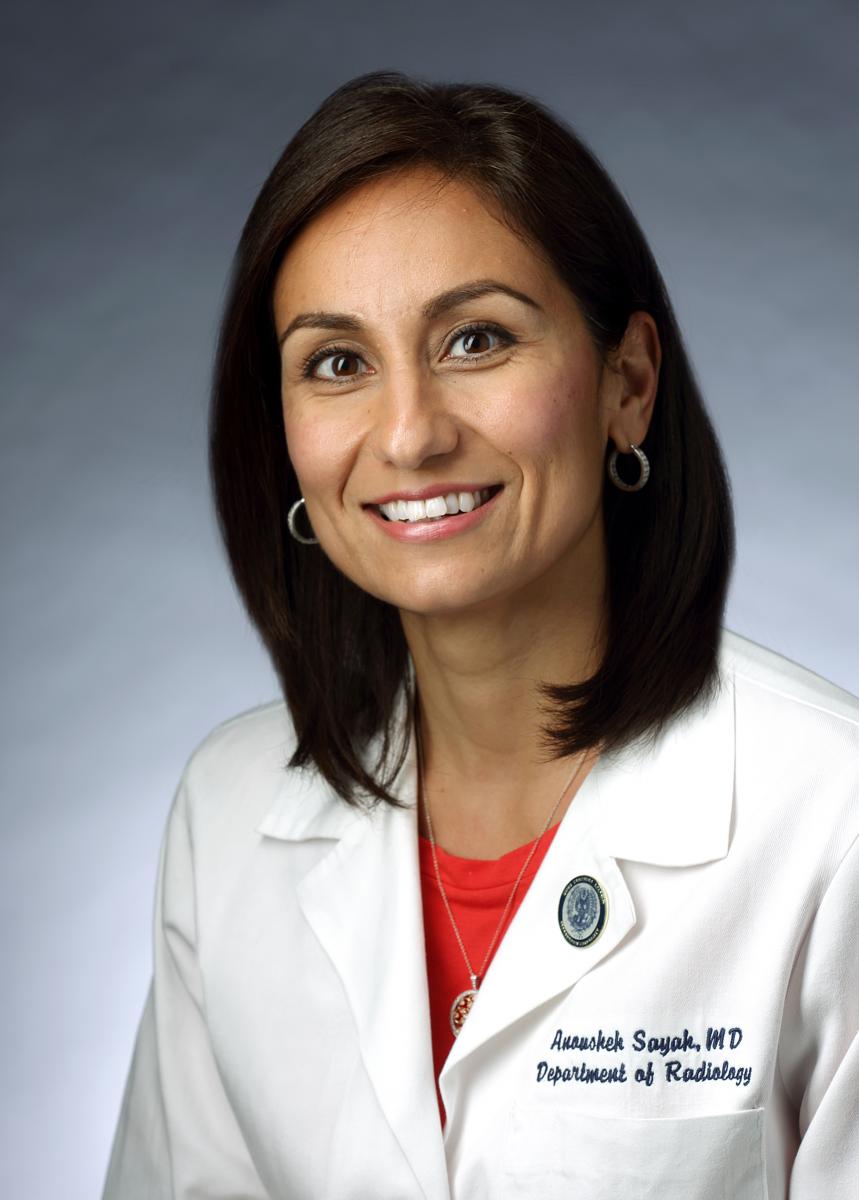 Anousheh Sayah, MD, Assistant Professor, Neuroimaging and Director, Neuroradiology Fellowship Program

Program Faculty
Georgetown Neuroradiologists
Frank Berkowitz, MD
Ann Kim Jay, MD
Earn-Chun Christabel Lee, MD
Erini V. Makariou, MD
Jacob S. Toaff, MD
Kastubh Yadwadkar, MD
Georgetown Interventional Neuroradiologists
Michael F. McCullough, MD
Andrew Stemer, MD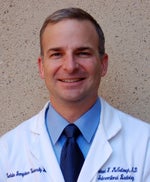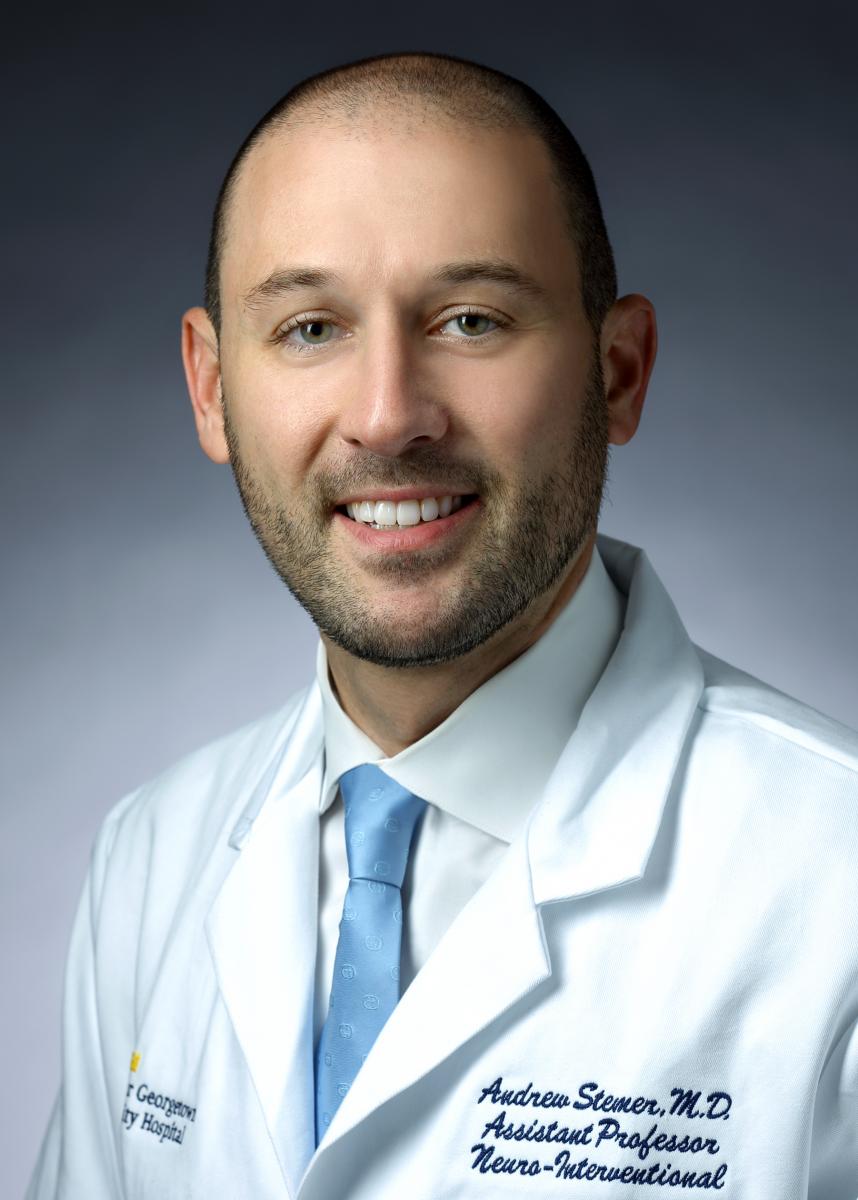 Curriculum and Rotations
One-year Program
MedStar Georgetown University Hospital (GUH) – 10 months
NIH Clinical Center (NIHCC) – 1 month
Children's National Medical Center (CNMC) – 1 month
Two-year Program Option
There is also an optional two-year program. The curriculum during the second year of fellowship is flexible and non-ACGME accredited, and as rotations may be tailored to suit each fellow's interests. Please inform the program director if you are interested in this track.
Fellow Conferences
Neuroradiology Didactic Conference
Neuroradiology Case Conference
Multidisciplinary Conferences
Neuroscience Grand Rounds
Neurosurgical Tumor Board
ENT Tumor Board
Endocrinology Conference
Neurovascular Conference
Epilepsy Conference
Spine Conference
Skull Base Conference
Stroke Conference
Pediatric Neuro Conference
MedStar Georgetown University Hospital Rotations
Invasive procedures:
Diagnostic angiography
Endovascular therapies (stroke, vascular anomalies, tumor embolizations)
Lumbar puncture and Myelography
CT and US guided biopsies
Spinal nerve blocks and epidural steroid injections
Discograms
Vertebroplasty
Kyphoplasty
Spinal bone and disc biopsies
Cross sectional imaging of head, head & neck, spine, including MRI (fMRI, spectroscopy, diffusion, and other advanced applications) and CT
Carotid doppler and neonatal head ultrasound
Nuclear brain scans, SPECT, and PET
Case load at MedStar Georgetown University Hospital:
Endovascular/Diagnostic Angio Procedures (Interventional): 300/year
MRI: 8,000/year
CT: 10,500/year
Myelograms: 100/year
Lumbar punctures: 275/year
Rotations Outside MedStar Georgetown University Hospital
NIH Clinical Center (NIH) Rotation
Fellows are given NIH staff privileges
Work focused on MRI and CT, with opportunities to watch procedures
Cases from a variety of NIH clinics, including Phakomatoses and Undiagnosed Diseases clinics
Opportunities to get involved with research projects being performed at the Center
Children's National Medical Center
Submergence in a subspecialized pediatric imaging service of a Tertiary Care Center
Work focused on MRI and CT, with opportunities to observe procedures
Program Requirements
A candidate for the MedStar Georgetown University Hospital Neuroradiology Fellowship Program must show:
Completion of a radiology residency in an accredited United States Training program
Board eligibility or certification by the American Board of Radiology
Foreign graduates need to have completed a radiology residency and are required to hold an ECFMG certification (step 1, 2 and 3, plus language test). Please note that MedStar Georgetown University Hospital only sponsors J1 visas.
Each application must include:
ERAS application
Three letters of recommendation
USMLE board scores
Certification of medical school graduation
Copy of medical school transcript
Copy of medical school dean's letter
Current CV
Personal statement
Passport sized photo
Fellowship Positions
Two fellowship positions are available each year.
Further Information
Please contact the Radiology Academic Coordinator:
Silvia Villarroel
Department of Radiology
Georgetown University Hospital
3800 Reservoir Road, NW
CG201
Washington, DC 20007-2113
Phone: 202-444-3314
Fax: 202-444-4899
Email: villaros@gunet.georgetown.edu